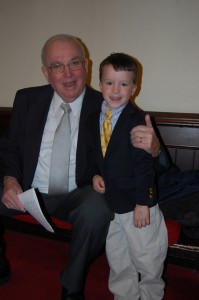 Christ Church Quincy is the Episcopal Church in Quincy Center. We are part of the Episcopal Diocese of Massachusetts and the global Anglican Communion. The head of the Anglican Church is the Archbishop of Canterbury.
ALL ARE WELCOME AT CHRIST CHURCH! Our only requirement is that you have a desire to learn more about your relationship with God and how to live as a better Christian.
We believe it is OK to have questions, and that it's equally OK to not have all the answers.
We believe in love and acceptance, not condemnation and judging.
We believe that our actions on behalf of others bring us closer to Christ than any words could.
We believe in the need to serve as stewards of our earth, and all its creatures and beauty, and that science is a way to view and understand God's handiwork.